What is Tufting?
Tufting is the process of passing a group of threads (or a "tuft") through a primary base material to create a rug-like texture. Typically used to make rugs, its uses are only limited to your imagination. Other common uses include crafting pillows, art pieces, and clothing. Tufting is a great way to make your own rug that's truly one-of-a-kind and just what you want!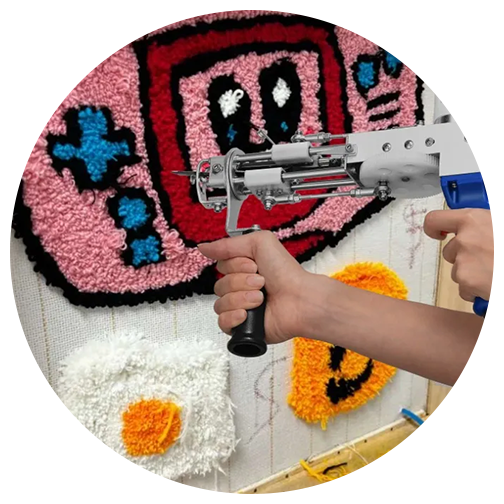 How Does Tufting Work?
Tufting machines work by using a mechanical needle to push the yarn through a tufting cloth. Once through, the machine either cuts the yarn or leaves it in a loop. The result is two different finishing styles — cut and loop pile. These two finishing techniques can alter the look and feel of the rug, so it's best to consult a professional for advice on which would be best when making your own rug!
There are countless design options when tufting a rug. Your handmade tufted rug can be any size or shape you'd like, ranging from cute pigs to traditional area rugs, with a variety of colors and patterns to choose from. The flexibility for tufted rugs is a great benefit when it comes to handmade rugs or gifts.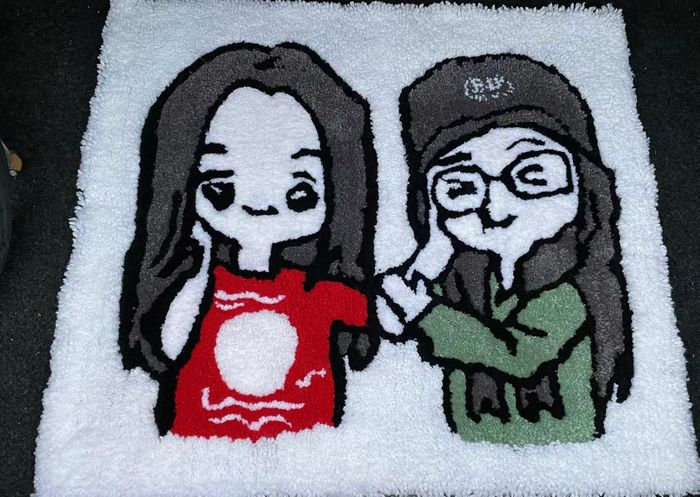 We Will Create Custom Rugs For You!
Want a custom rug but do not want to make it yourself, no problem Tutu Tufting can create one for you! We are excited to offer our customers the opportunity to create their own custom rugs. All you need to do is send us a picture of the design you want and we will take care of the rest! We use high-quality materials and our skilled craftspeople will create a beautiful rug that you will love.
More Than Just Rugs
We also offer Teddy Bear painting. Come in and paint a teddy bear sculpture of your choice. These handmade gifts are perfect for children, enthusiasts, and collectors! Contact us today, or book a time at our studio to make your own custom bear!
Get in Touch Today
Tutu Tufting is a unique craft store that's ready to create a specialty gift for you or your loved ones! Check out our gallery to see our most recent designs. Have questions? Feel free to contact us today!