In addition to offering Atlanta rug tufting classes, our team at Tutu Tufting also provides a fun and unique way to create a beautiful display piece through our paintable ceramics in the shape of bears. With Fluid Bearbricks, you can create a personalized masterpiece that is as unique as a paw print! Our paintable ceramics in the shape of bears are the perfect way to spend an afternoon and create a unique, beautiful display piece.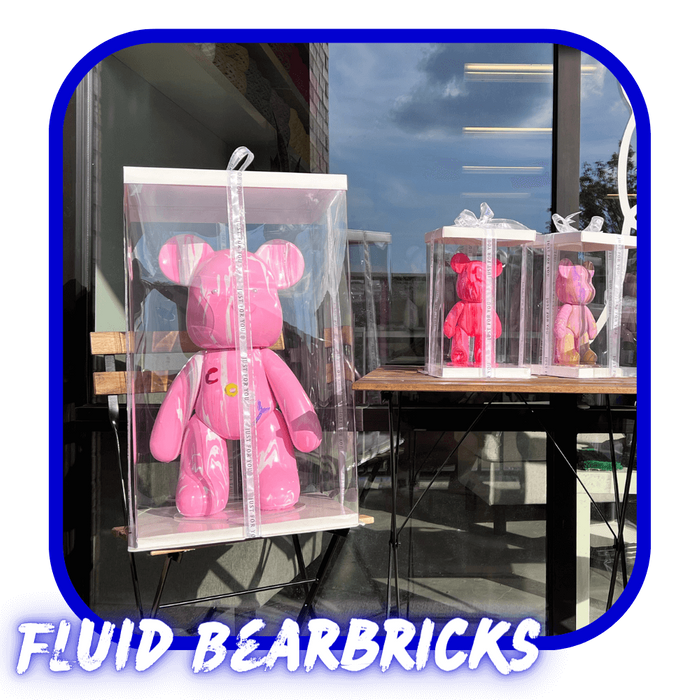 What are Fluid Bearbricks?
Bear with us as we explain: Fluid Bearbricks are paintable ceramics in the shape of teddy bears, pre-cut for easy painting. Whether you're an artist at heart or just looking for a fun and creative outlet, our bear bricks provide the perfect canvas for you to express your individuality. Our bear bricks come in a variety of sizes, so whether you're looking for a small keepsake or a larger statement piece, we've got you covered!
Here are all of the Fluid Bearbricks you can add your personal touch to:
Once you've added your own personal touch, we'll fire them in the kiln to give you a beautiful, unique bear that's ready for display.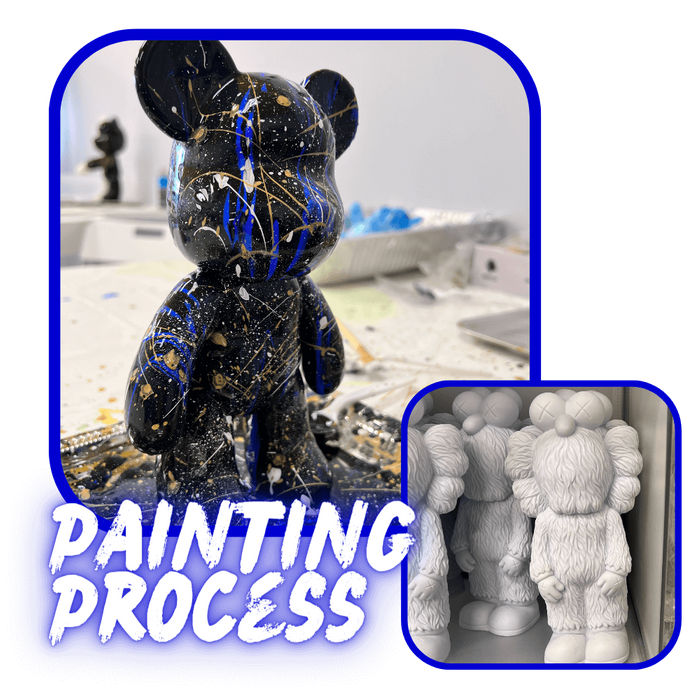 The Painting Process
Painting your Fluid Bearbrick is a "beary" fun and easy process. Simply select your colors and get to work! We provide all the supplies you need, including brushes, paints, and aprons. Our team of experts is always available to answer any questions and offer guidance, so don't hesitate to ask. Whether you're taking one of our Atlanta rug tufting classes or just looking to paint on your own, our team is here to help you every step of the way.
Kiln Firing
Once you've finished painting your Fluid Bearbrick, it's time to let the magic happen. We will fire your bear brick in our kiln to give it a beautiful, glossy finish that will last a lifetime. The firing process takes approximately one to two weeks, after which you'll have a unique and stunning display piece.
Contact Us
If you have any questions or would like to place an order, feel free to contact us. We look forward to helping you create a unique and beautiful ceramic bear that you'll treasure for years to come! Let us help you unleash your creativity and — if you are interested in our Atlanta rug tufting classes — take your tufting rug skills to the next level!