Tufting is a unique and creative way to create custom rugs, pillows, art pieces, and clothing. At Tutu Tufting in Atlanta, we specialize in creating one-of-a-kind, custom-tufted rugs that reflect your personal style and taste. Whether you want to create a rug yourself or have us do it for you, we are here to make your vision a reality.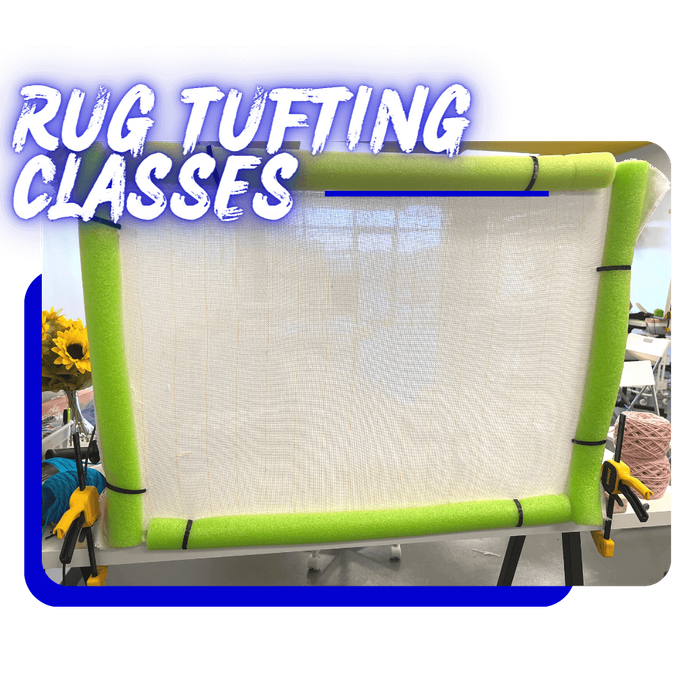 Rug Tufting Classes
Learn the art of rug tufting with Tutu Tufting's expert instructors. Our classes cover everything from the basics of tufting to advanced techniques, and are designed for people of all skill levels. Whether you're a beginner or an experienced crafter, you'll leave our classes with a new appreciation for the art of rug tufting and the confidence to create your own tufted masterpieces.
There are a range of rug sizes to choose from for your tufting. These include: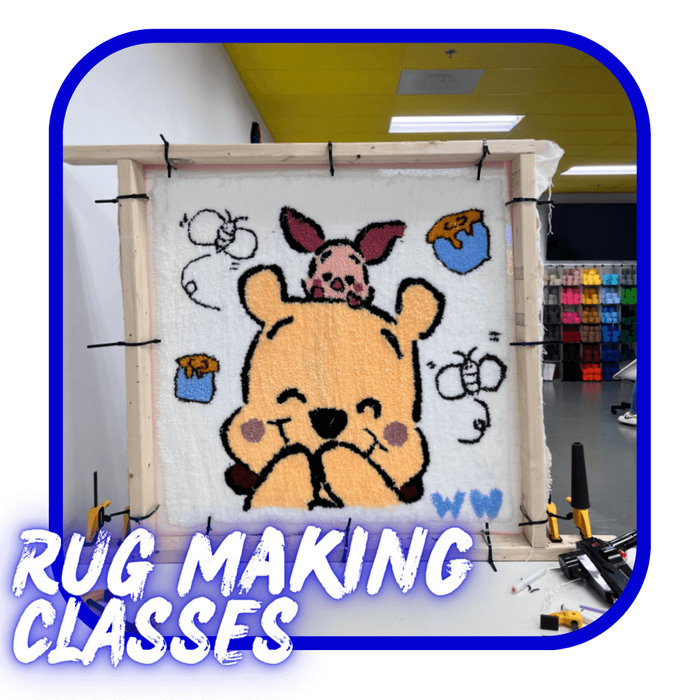 Rug Making Classes
Turn your rug dreams into reality with Tutu Tufting's rug making classes. Our experienced instructors will guide you through the entire process, from selecting your materials to creating a finished product you'll be proud to display in your home. You'll leave our classes with the skills and knowledge you need to make your own rug and add a unique touch to your home decor.
Tufting a Rug
Tufting a rug is a rewarding and creative process that anyone can learn. With the right materials and a little bit of patience, you can create a one-of-a-kind rug that's truly yours. The process of tufting a rug involves using a mechanical needle to push yarn through a tufting cloth, creating a textured surface. Whether you prefer a cut or loop pile finish, the result is a beautiful, handmade rug that's just what you want.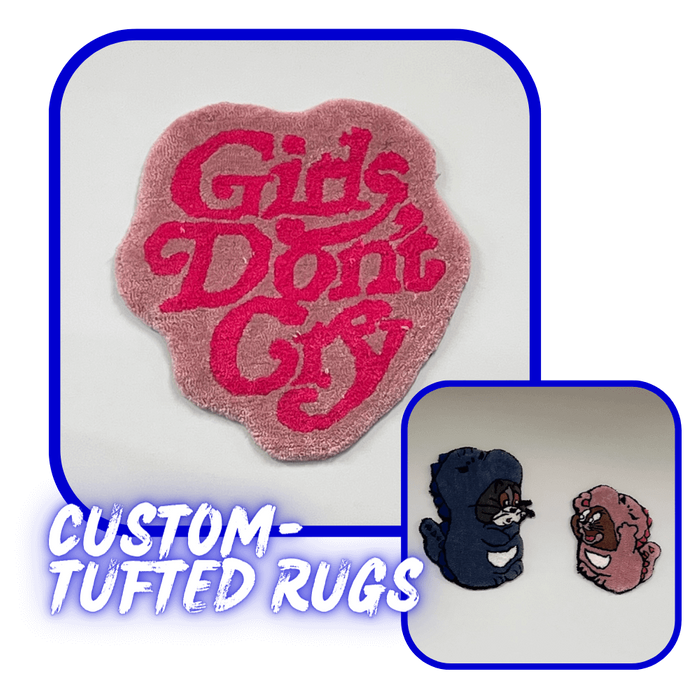 Custom-Tufted Rugs
If you're looking for a truly custom rug that reflects your personal style, Tutu Tufting is here to help. Simply send us a picture of the design you want, and we'll take care of the rest. Our skilled craftspeople use high-quality materials to create beautiful, custom-tufted rugs that you'll love. Browse our gallery to see our most recent designs, or contact us to learn more about how we can create a custom rug just for you.